UJATHUBNI AL HAWA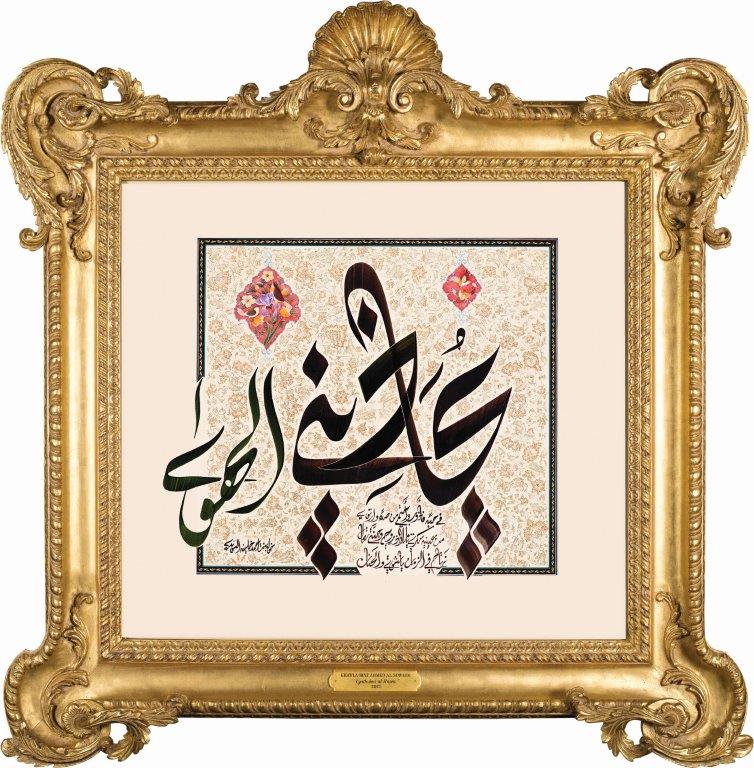 When love flirts
On the banks of the old
river of love, in an eternal
embrace, under the beams
of the full moon, the witness
to this short embrace,
their souls flirt, and shyly,
unit. Rays of dawn fold the
darkness of night, and turn
their souls into two branches
of an olive tree. They dance
and twirl to become a
shrine. Pilgrims of young
love flock to whisper their
pledges under its shade: I
vow to thee, my love, with
your flirting love. They lock
the locks of love on the
branches, swaying heavily
with the weight of whispered
pledges.
When love flirts
On the banks of the old
river of love, in an eternal
embrace, under the beams
of the full moon, the witness
to this short embrace,
their souls flirt, and shyly,
unit. Rays of dawn fold the
darkness of night, and turn
their souls into two branches
of an olive tree. They dance
and twirl to become a
shrine. Pilgrims of young
love flock to whisper their
pledges under its shade: I
vow to thee, my love, with
your flirting love. They lock
the locks of love on the
branches, swaying heavily
with the weight of whispered
pledges.

, Her Highness Sheikha Khawla Bint Ahmed Khalifa Al Suwaidi,Khawla Sheikha, Sheikha Khawla,خوله, Khawla Suwaidi,Khawla, khawla al sowaidi,khawla sowaidi,Khawla Al Suwaidi,National Poetry, Poetry, Arabic poems, Arab poet,Arab calligrapher,Arab artist,خوله السويدي, khawla alsuwaidi,khawla al suwaidi, peace and love exhibition at saatchi gallery london, peace & love,arabic poem,arabic poetry,peace and love, peace ,love, sheikha khawla bint ahmed bin khalifa al suwaidi,sheikha khawla bint ahmed bin khalifa al suwaidi,khawla al suwaidi,khawla alsuwaidi, khawla, خوله السويدي , خوله بنت احمد بن خليفه السويدي , خوله احمد السويدي
57x63.5 cm - 22.4x25 inches
2012