GHAZZAL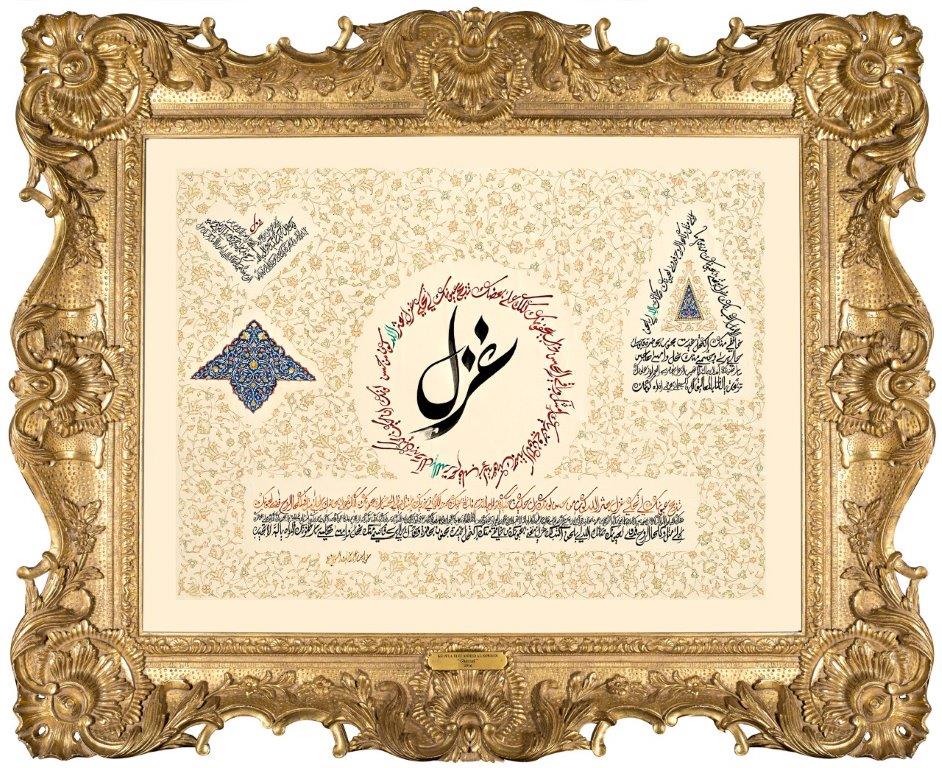 Words of love
Your eyes kill with words of love.
God had scattered the cosmos to
match your beauty.
Your words only flirt
Lord, have mercy on my heart.
Paradise obeys the blushing of
your cheeks,
And beauty melts at the blink of
your eyes.
My soul is a sacrifice for your
sake, and for your glance.
To me, a gift from God you are,
A melody of hope to soothe my
heart.
Words of love, I write, to sing
your melodies.
And my heart, my mind, lost
Since you touched the first
flutter of my heart.
I'm your lovesick,
You're my prison, my obsession,
Your words are my cure.
Speak them
So I recite your letters to people
And protect you from jealous
spirits.
I call on you
My Eden,
My soul,
My hope,
Give me back your hands
To hold,
A glance of your eyes
To kiss.
Words of love
Your eyes kill with words of love.
God had scattered the cosmos to
match your beauty.
Your words only flirt
Lord, have mercy on my heart.
Paradise obeys the blushing of
your cheeks,
And beauty melts at the blink of
your eyes.
My soul is a sacrifice for your
sake, and for your glance.
To me, a gift from God you are,
A melody of hope to soothe my
heart.
Words of love, I write, to sing
your melodies.
And my heart, my mind, lost
Since you touched the first
flutter of my heart.
I'm your lovesick,
You're my prison, my obsession,
Your words are my cure.
Speak them
So I recite your letters to people
And protect you from jealous
spirits.
I call on you
My Eden,
My soul,
My hope,
Give me back your hands
To hold,
A glance of your eyes
To kiss.

, Her Highness Sheikha Khawla Bint Ahmed Khalifa Al Suwaidi,Khawla Sheikha, Sheikha Khawla,خوله, Khawla Suwaidi,Khawla, khawla al sowaidi,khawla sowaidi,Khawla Al Suwaidi,National Poetry, Poetry, Arabic poems, Arab poet,Arab calligrapher,Arab artist,خوله السويدي, khawla alsuwaidi,khawla al suwaidi, peace and love exhibition at saatchi gallery london, peace & love,arabic poem,arabic poetry,peace and love, peace ,love, sheikha khawla bint ahmed bin khalifa al suwaidi,sheikha khawla bint ahmed bin khalifa al suwaidi,khawla al suwaidi,khawla alsuwaidi, khawla, خوله السويدي , خوله بنت احمد بن خليفه السويدي , خوله احمد السويدي
72.5x97 cm - 28.5x38.1 inches
2016