AL KHULQ ALHASSAN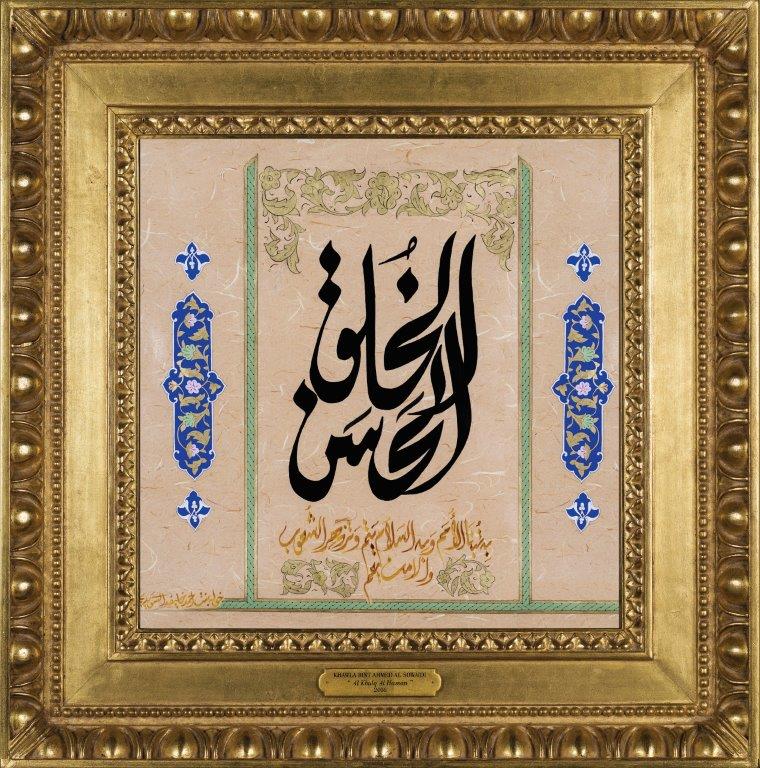 With good manners
nations rise, people
thrive, and peace
prevails.
With good manners, we
mark our milestone, we
excel, and find our pride. The
higher you aspire with your
manners, the further your
soul transcends and showers
you with its splendor. It's
you who builds nations that
flourish with peace, safety,
and progress.
With good manners
nations rise, people
thrive, and peace
prevails.
With good manners, we
mark our milestone, we
excel, and find our pride. The
higher you aspire with your
manners, the further your
soul transcends and showers
you with its splendor. It's
you who builds nations that
flourish with peace, safety,
and progress.

, Her Highness Sheikha Khawla Bint Ahmed Khalifa Al Suwaidi,Khawla Sheikha, Sheikha Khawla,خوله, Khawla Suwaidi,Khawla, khawla al sowaidi,khawla sowaidi,Khawla Al Suwaidi,National Poetry, Poetry, Arabic poems, Arab poet,Arab calligrapher,Arab artist,خوله السويدي, khawla alsuwaidi,khawla al suwaidi, peace and love exhibition at saatchi gallery london, peace & love,arabic poem,arabic poetry,peace and love, peace ,love, sheikha khawla bint ahmed bin khalifa al suwaidi,sheikha khawla bint ahmed bin khalifa al suwaidi,khawla al suwaidi,khawla alsuwaidi, khawla, خوله السويدي , خوله بنت احمد بن خليفه السويدي , خوله احمد السويدي
46x46 cm - 18.1x18.1 inches
2016